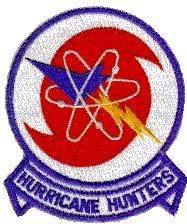 Today, June 1st, is the start of the North Atlantic hurricane season. However, we have already seen two named tropical storms. Beryl dissipated two days ago; Chris is the next one on the list. As regular readers of
Atlantic Lines
know, I take an active interest in the subject of hurricanes and blog summaries warnings and advisories on a separate blog,
Tropical Cyclones.
Hurricanes, typhoons and tropical cyclones are all one and the same thing. It is a phenomenon which, on a planetary scale, serves as a safety valve to vent excess heat from the tropics to temperate latitudes (above 30 degrees north or south). Simply put, the processes of evaporating and condensating water transfer energy from the ocean to the atmosphere. When the circumstances are right, this can give rise to an area of low pressure, accompanied by intense thunderstorms which reach up to 10 miles up into the atmosphere. A tropical cyclone needs water temperatures of at least 26C / 80F to form, and uniform windspeeds and wind direction throughout the atmosphere. The rotation of the earth spins the system and also propels it to higher latitudes. Wind speeds near its centre can go as high as 150 knots (170 mph), with gusts to 180 knots or 200 mph. Both path and central windspeed are not easy to forecast.
For reference, storms are
named
once their windspeeds reaches or exceeds galeforce, 35 knots or 39 mph. Names of storms that have been particularly devastating are usually retired, never to be used again. Katrina is an example of a retired name.
Around the world, several specialised meteorological centres have been set up to monitor tropical cyclones. The main ones are at
Miami
(North Atlantic and East Pacific Oceans),
Honolulu
(Central Pacific),
Tokyo
(Northwestern Pacific), three in
Australia
,
La Reunion
(Southwestern Indian Ocean),
New Delhi
(Northern Indian Ocean) and
Nadi, Fiji
(Southwestern Pacific Ocean). The
Joint Typhoon Warning Center
in Honolulu monitors the Northwestern, Southern and Southwestern Pacific Ocean as well as the whole of the Indian Ocean basin. Tropical cyclones rarely form in the southern Atlantic or southeastern Pacific Ocean.
Personally, I frown at descriptions of hurricanes as "killers" or "monsters". The effects of these natural phenomena are certainly devastating, and sometimes claim many lives. However, the advent of the above mentioned monitoring centres has served to increase warning times to those that live in the paths of hurricanes, preventing more damage and loss of life than in the past.
Stay safe.