I make a point of observing the anniversary of the Night of Broken Glass, or Kristallnacht in German. During the night of November 9th/10th in 1938, groups of Nazi thugs went on the rampage in German towns and cities, smashing Jewish-owned businesses and shops, looting and setting fire to them. Only because they were owned by people who had marked their religion down as Jewish. In the aftermath, many streets were littered with broken glass, which led to the German euphemism of Kristallnacht (Crystal Night).
With the anniversary of the 1914/1919 Armistice just a day ago, it is good to also remember the atrocities of the Second World War. Lest we forget.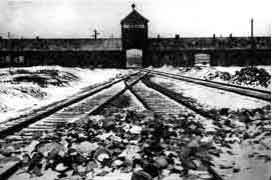 Postscript: I specifically refer to the First World War as running until 1919, as the Peace was not declared until that year. Here in Lewis in particular, with the Iolaire Disaster of 1 January 1919, the Great War certainly didn't end until 1919.