Sunday, 19 October 2008
Although I've grown used to Atlantic Lines, and am reasonably happy blogging here, there were quite some memories associated with Northern Trip. It started on 8 October 2004, as I was travelling around Scotland. Having set it up in Kirkwall some 10 days previous, I sat down at a public computer in Kyleakin and started to type in the exploits of the day. From the journeys around Skye, Eigg, Rum, Lochaber into the Western Isles, where I've stayed since mid-November 2004.
After walking practically every square mile of Lewis (bit of poetic license, but you get my drift), I moved into blogging proper by the end of 2005, helped on by the much-maligned VIVI-awards.
Northern Trip has been with me for 4 years, through a period that wasn't easy to start with. For others, the memories associated with the period they kept their AOL blog will be even deeper and more profound.
I'll be very sad to see a 404-error appear on November 1st when I put the familiar journals.aol.co.uk/pharmolo/NorthernTrip URL into my browser's address bar.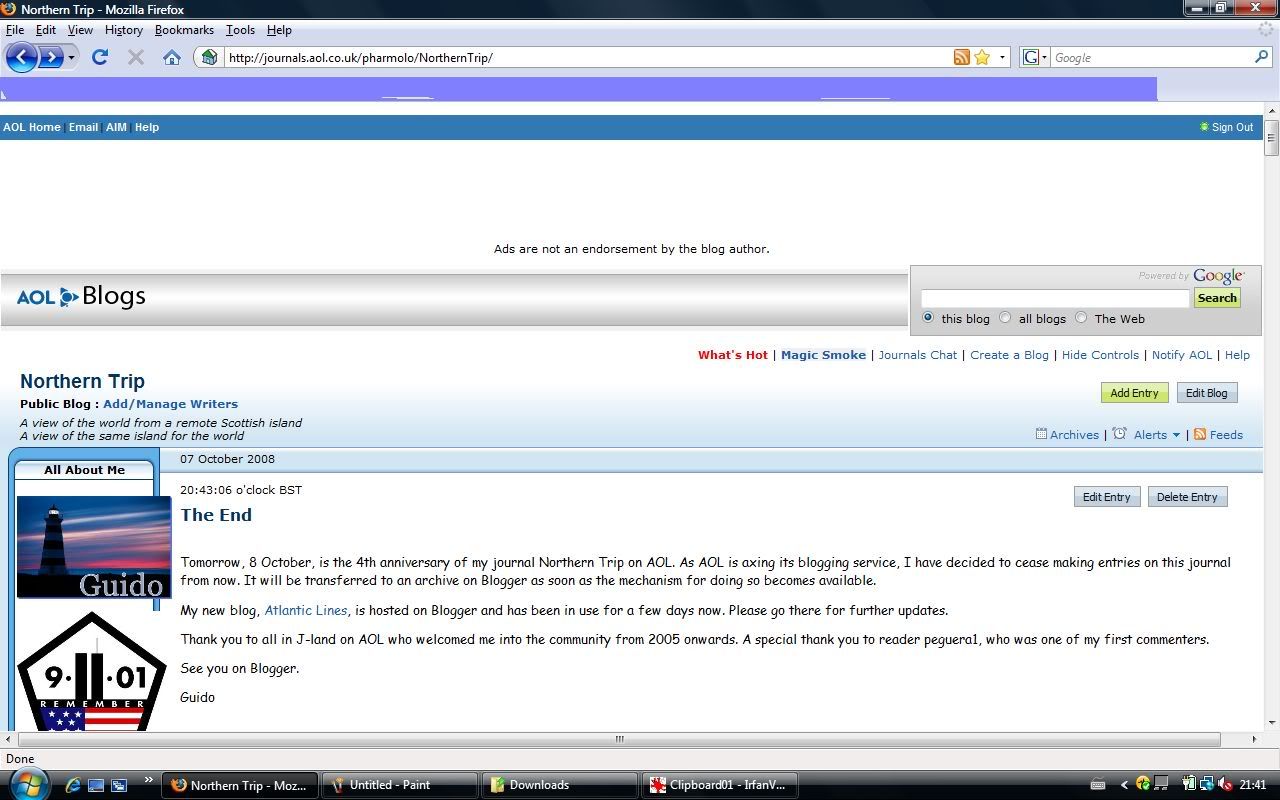 Posted by

ADB
at 21:45
7 comments:
Links to this post