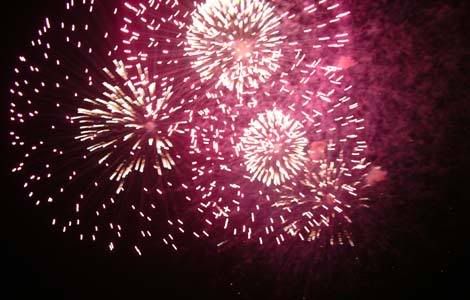 Guy Fawkes night tonight: if you're letting off fireworks, please be careful.
- keep pets indoors with lights and music on
- light fireworks with a lit cigarette, not an open flame
- stand them in a bottle
- have a bucket of water or sand ready for the dud ones
- do not hold anything in your hand
- never throw or direct fireworks at people
- check bonfires for wild creatures before setting them alight
- use firelighters to help a bonfire on its way, do NOT use accelerants like petrol
It's a brilliant, sunny day in Stornoway - this is the second day running we've had sunny weather in defiance of the forecast. The temperature is 11C, quite normal for early November. The barometer has risen steadily, from 970 mbar on Tuesday to 995 mbar today. I think I prefer this to what is currently bearing down on Nicaragua: hurricane Ida. This system will come ashore this afternoon (GMT) and deluge Nicaragua and Honduras with up to 25 inches of rain. Even if it doesn't make it across these countries, Ida will be claiming lives due to flashfloods and mudslides.
More later.