I am currently watching Ship AIS, which shows shipping around Stornoway (and other ports). One of the vessels, the Almi, caught my attention, as it is marked as
Not under command
. That is a worrying sign. Last time that happened, the ship in question ran aground. As the map below shows, the Almi is currently drifting east, some 15 miles east of Tiumpan Head in Lewis and 7 miles west of Stoer Head (due east of Tiumpan Head). I hope the Coastguard is in contact - might give them a bell.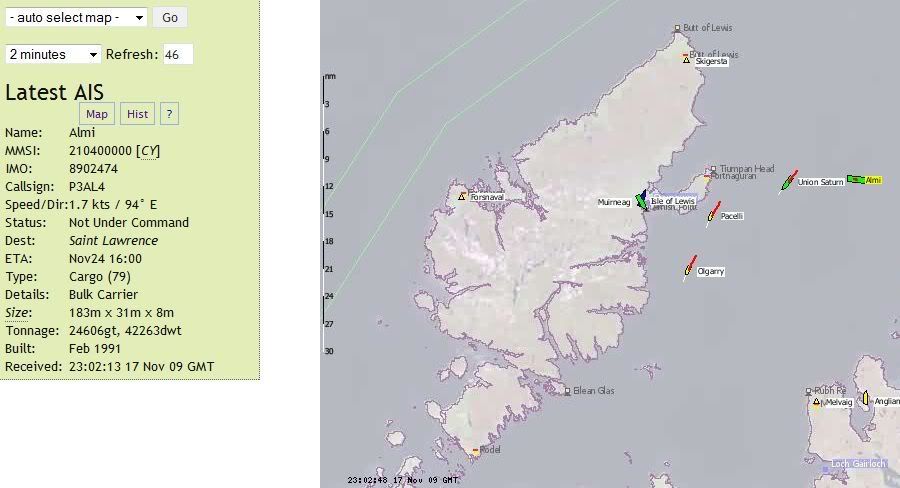 I can add that the ship has been marked
not under command
since 8.30pm this evening. Before then, the Almi was travelling southwest down the Minch at 12 knots, although it is headed for the St Lawrence River in Canada - for which it need not go down the Minch. I suspect the vessel has some sort of mechanical failure.