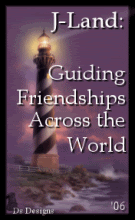 Today, 21 August, it is 8 years ago since AOL opened its blogging service AOL Journals. They closed it down a little over 5 years later, on 31 October 2008. I have been blogging away here on Atlantic Lines since early October 2008, and find I have decreased my output quite a lot. My activities on Twitter and Facebook are largely to blame for that, and I can see that our community has broadly moved to Facebook. Some of us still keep a blog, but I was quite amazed this morning to find people who had mislaid the URL to their blog - in other words, had not updated it for a while. OK, we all have life off-line to get on with, I do grant you.
I started keeping a journal on 8 October 2004, when I was on my travels round western Scotland. The youth hostel at Kyleakin has long since closed down, and it was a little over a month later that I came to Lewis, crossing from Berneray and North Uist on the little ferry to Leverburgh. In February 2005, I settled in Stornoway and after a while became involved with J-land. Initially through the VIVI-awards (courtesy Vivian Sullivan Nwankpah, who I recently found on Facebook), latterly through the trials and tribulations of J-land members. At which point I should immediately add that it was moral support from your good selves that helped me in no mean fashion in May '08 and after, following the death of my mother.
The transfer from AOL to Blogger in the autumn of 2008 lost us a good few bloggers, but Facebook has helped to pull many of us back together again.
J-land as we knew it is no more, but it has morphed into something new courtesy of Facebook. Let's hope we stick together, and continue to be here for each other in years to come.