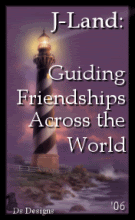 On 21 August 2003, AOL opened a facility called "AOL Journals". Over the following months and years, several hundreds if not thousands of AOL subscribers around the world opened a blog and started writing in it. What about? Their daily lives, their personal opinions, their creations - anything. Soon, people discovered each other's blogs and started leaving comments. It quickly developed into a community, one that was eventually called J-land. Journals-land. The majority were based in the USA, but quite a few others in the United Kingdom as well - myself among the latter.
Over the following five years, the community spirit blossomed, with all its attending highs and lows. The rows, the drama - the support, the laughter. Sharing each other's highs and lows as well. And accompanying several of our community members on their final days, hopefully making them more bearable.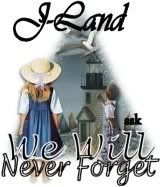 I joined the community proper at Easter 2006, with the death of Pamela Hilger (his1desire). I'd like to think I was among friends during the following 2½ years, and still am. It was a cruel blow when AOL closed down their journals service. I wouldn't like to dwell on that - I'd rather, with Donna, stick with the positive. Saturday 21 August 2010 would have been the 7th anniversary of J-land. On October 8th, it will be 6 years since I started blogging (as a diary). Things have changed since we moved to Blogger, Facebook, Twitter and whatever - many J-landers no longer keep a blog, or are socially active on the Internet. But here is to what we had.
With thanks to Donna (and all the other tag artists) for many of the tags.