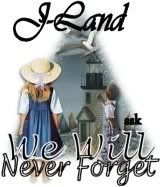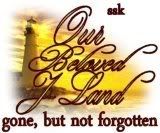 Today is the first anniversary of Atlantic Lines, and it's also just about five years ago since I started on this blogging lark. Although distractions like Facebook and Twitter have come along, I still find the best way for me to write fully is on here. Our community, which we knew as J-land, has disappeared, for all intents and purposes. Although many are still in touch through Blogger and other platforms, the community spirit is no longer there.
Today is also the start of October, with summer finally behind us. As I said a little while ago, the Western Isles of Scotland lost their summer in the middle of July - it has been at best mediocre since. Today is overcast and cold, with the mercury only just getting into double figures: 10C at the moment. Tomorrow will see a deterioration in the weather, with a gale springing up later in the day. I have adjusted the graphics in the sidebar accordingly.
The Pacific is bracing itself for a double whammy of supertyphoons. Parma is currently at 130 knots (a trifling 150 mph), and Melor will follow suit, reaching an incredible 145 knots, which equates to 170 mph winds - sustained. The gusts will be as high as 200 mph. The Northern Marianas Islands are in line for Melor, while Parma will deal Luzon Island in the Philippines a glancing blow.