AIS (Automatic Identification System) is a system which logs the location, course, destination and speed of most ships over 300 tons. I am an avid user of its reflection on the Internet, www.shipais.com, particularly to find out about ships in my area. Stornoway is not a busy port, so any unknown vessel has me running to the window. This afternoon, nothing is coming or going (apart from the ferry), but AIS shows the following - the boat I'm on about is highlighted in yellow.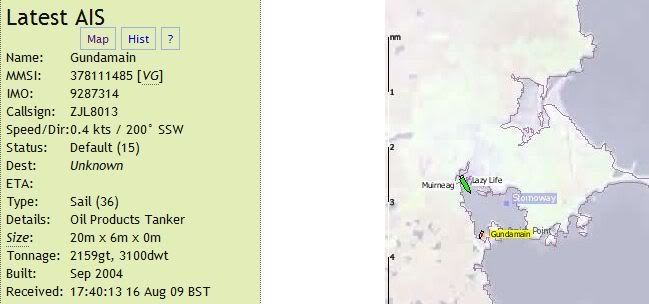 The view from the window shows this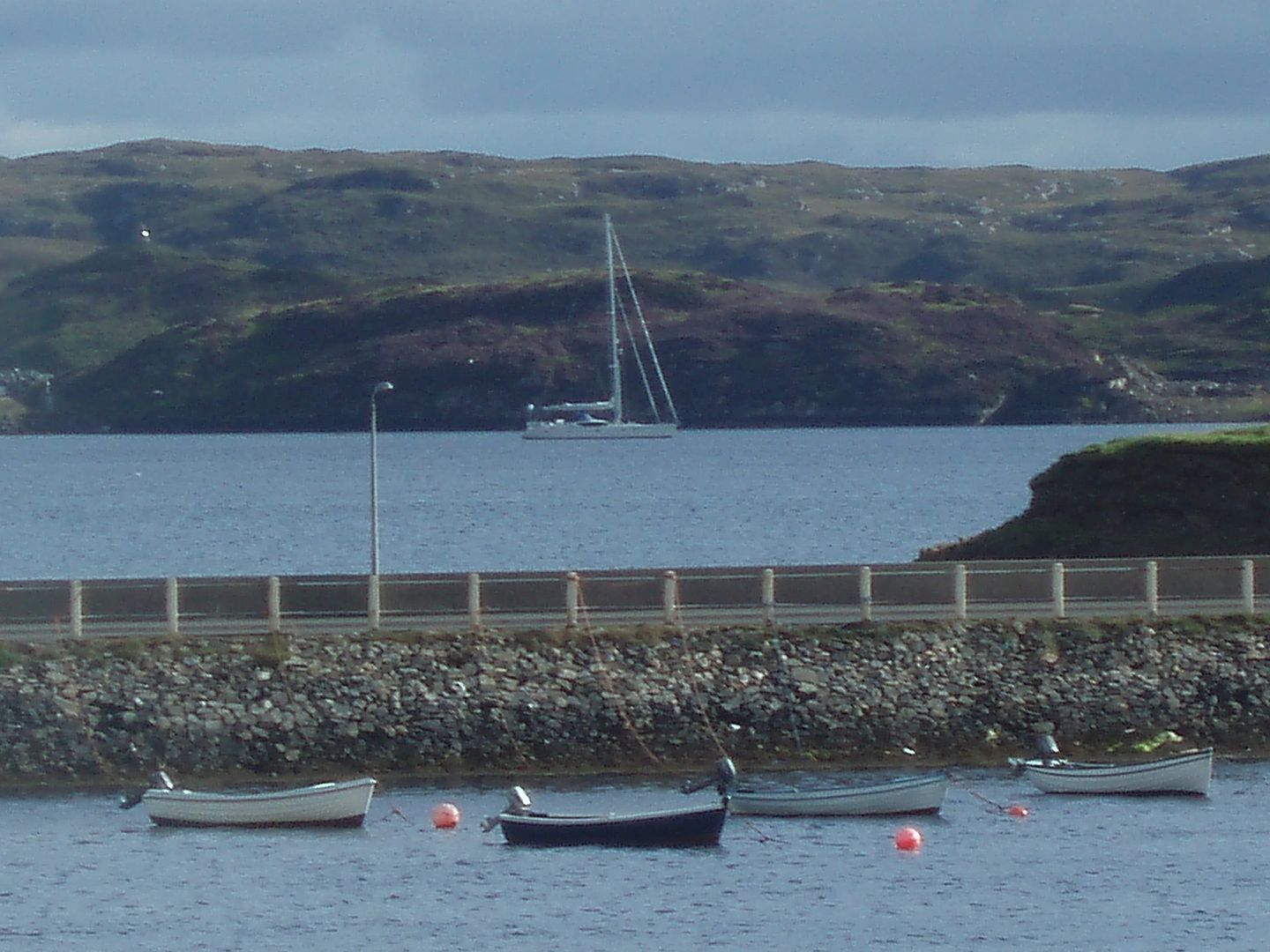 My attention was on the large yacht, the
Gundamain
, which you can see against the backdrop of the hills. Its description as a 2,159 gross tonnage oil products tanker is patently wrong. Just wondering if anyone who reads my Twitter feed or this blog could drop them a line to correct their settings.
Edit: The IMO number refers to the tanker Janet C, pictures of which now feature on AIS in connection with this yacht.